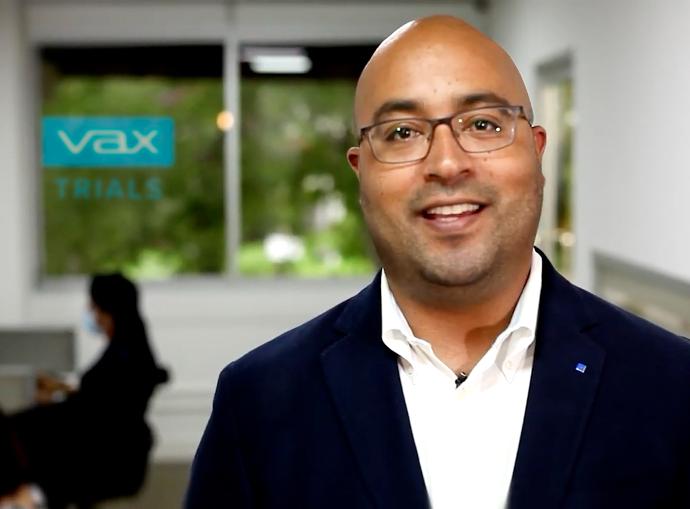 By:
VaxTRIALS


VaxTRIALS, one of the best CROs ranked in Latin America
In the wake of the COVID-19 pandemic, the sponsors turned their interest to Latin America as a center for the growth and development of critical clinical research studies. To date, as mentioned in La Prensa in its article "Latinoamérica se potencia en investigación clínica con el posicionamiento de VaxTRIALS", 32 globally registered vaccines have been generated in the region. This is a significant number that shows the commitment to science and the researchers' and doctors' knowledge strengthening in this area.


VaxTRIALS has become one of the leading CROs in the region, not only for its contribution to science but also for its positive results, achieving to date participation in the recruitment of 38 thousand subjects and 320 thousand study visits, with solutions that have optimized time by obtaining faster patient enrollment and greater adherence, more than 50 clinical, epidemiological and health economics trials; this has allowed it to be a strategic ally for sponsors with whom it jointly carries out the purpose of contributing to the eradication of preventable diseases in the world.
The global dynamics have also shifted how clinical studies are developed, says Jose Jimeno, CEO of VaxTRIALS "the global model with presence in each country allows us to work faster with local professionals who understand the regulatory standards, the systems of their territory, reducing errors and making the process more expeditious, this has consolidated us in more than 11 countries in the region, intending to continue to use clinical research as the fundamental means that ensures that people receive reliable and safe drugs.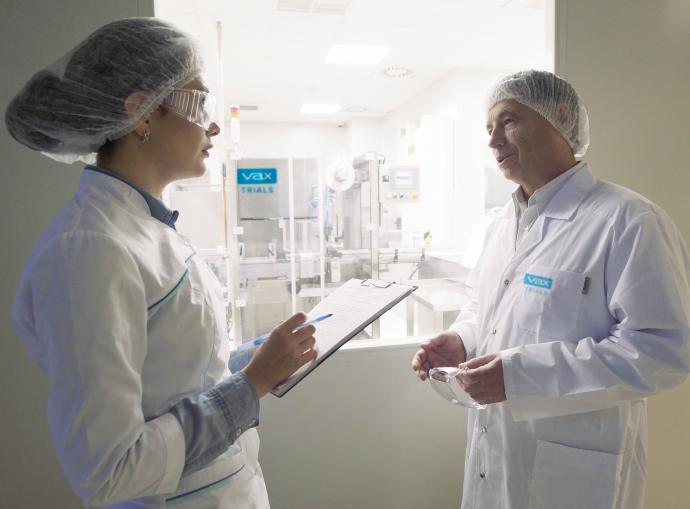 Therefore, VaxTRIALS will continue to strengthen and grow to make Latin America one of the regions where the most significant number of clinical studies are performed with a specialized service model that adapts to each project's specific needs and positively impact the world's health.
Read the full article "Latinoamérica se potencia en investigación clínica con el posicionamiento de VaxTRIALS":
---
Elaborado por:
VaxTRIALS


VaxTRIALS una de las CROs mejor posicionadas de Latinoamérica
A raíz de la pandemia del COVID-19, los patrocinadores volcaron su interés en Latinoamérica como un centro para el crecimiento y desarrollo de importantes estudios de investigación clínica. Ya que a la fecha, como lo menciona La Prensa en su artículo "Latinoamérica se potencia en investigación clínica con el posicionamiento de VaxTRIALS" en la región se han generado 32 vacunas registradas mundialmente, una suma importante que muestra el compromiso de la ciencia y el fortalecimiento del conocimiento que investigadores y médicos han logrado en esta materia.
VaxTRIALS ha se ha convertido en una de las CROs líderes de la región, no solo por la contribución a la ciencia sino por los positivos resultados, alcanzando a la fecha una participación en reclutamiento de 38 mil sujetos y 320 mil visitas de estudio, con soluciones que han optimizado los tiempos al obtener una inscripción de pacientes más rápida y con mayor adherencia, más de 50 ensayos clínicos, epidemiológicos y de economía de la salud; esto le ha permitido ser un aliado estratégico para patrocinadores con los que conjuntamente llevan a cabo el propósito de contribuir con la erradicación de enfermedades prevenibles en el mundo.
La dinámica mundial, también ha migrado las formas en las que se desarrollan los estudios clínicos, indica Jose Jimeno, CEO de VaxTRIALS que: el modelo global con presencia en cada país nos permite trabajar de manera más rápida con profesionales locales que entienden las normas regulatorias, los sistemas de su territorio, reduce los errores y haciendo el proceso más expedito, esto nos ha consolidado en más de 11 países de la región, con el objetivo de seguir utilizando la investigación clínica como el medio fundamental que garantiza que las personas reciban medicamentos confiables y seguros.
Por eso, VaxTRIALS seguirá en su proceso de fortalecimiento y crecimiento para llevar a Latinoamérica a ser una de las regiones donde mayor cantidad de estudios clínicos se realizan, con un modelo de servicio especializado que se adapta a las necesidades específicas de cada proyecto particular, para así impactar positivamente la salud del mundo.
Lee el artículo completo "Latinoamérica se potencia en investigación clínica con el posicionamiento de VaxTRIALS":