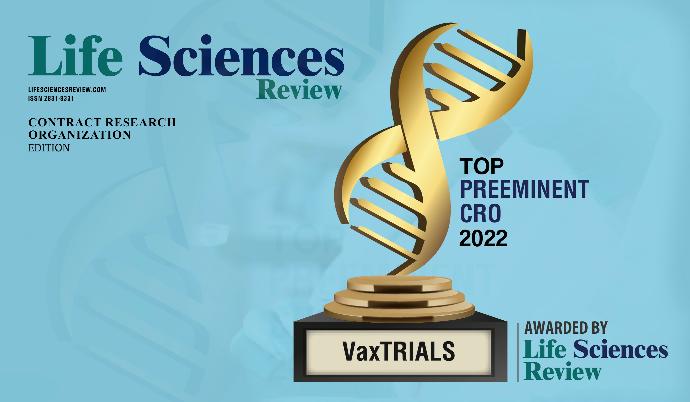 By:
VaxTRIALS
VaxTRIALS has been recognized
among the 10 best CROs of 2022
In August 2022, the Life Sciences Review magazine recognized VaxTRIALS as part of the TOP 10 CROs of 2022, featuring the

organization at the forefront of the provision of CRO services, transformational for the industry.




Our CEO, Jose Jimeno, emphasized that this achievement is thanks to the in-depth knowledge of our specialists' team on local regulations for managing vaccine clinical trials, coupled with an understanding of the needs of the industry; key pillars that have allowed us to manage more agile and flexible clinical trials, thus reducing time to market in vaccine clinical trials.
The publication highlights the importance of the comprehensive management achieved by VaxTRIALS, positioning the company as a leading player in the region. Its operation in more than 10 Latin American countries makes VaxTRIALS a strategic ally in terms of the trial's reliability and ethnic diversity as the region has become more prominent due to the easy access and varied population, aspects that provide safety and effectiveness in studies' results.
VaxTRIALS end-to-end involvement in studies, including clinical trial design, protocol, development, site identification, patient recruitment, clinical follow-up, reporting, and publication of data and studies, has been instrumental in licensing more than 6 vaccines to date.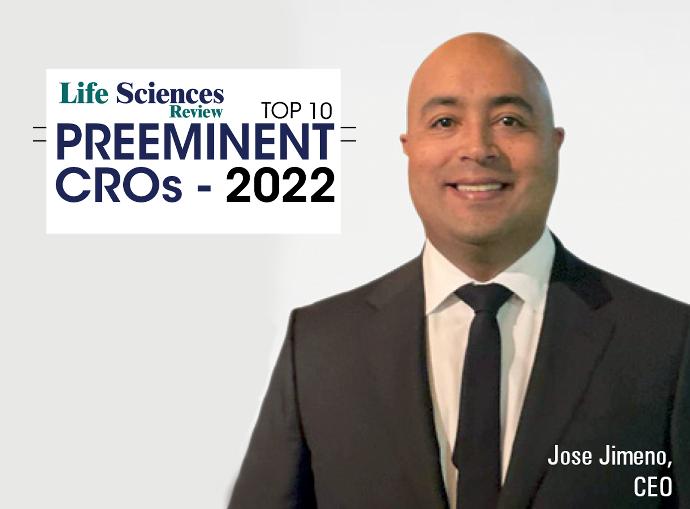 VaxTRIALS will continue to transform and strengthen its vision in the immediate future in response to the worldwide challenges the industry faces, to remain the strategic partner of pharmaceutical companies, research centers, and health institutions whose common purpose is to contribute to eradicating preventable diseases in the world.


Read the full article "VaxTRIALS, Optimizing End-to-end Vaccine Trial Timeframes":
https://www.lifesciencesreview.com/vaxtrials
---
Elaborado por:
VaxTRIALS


VaxTRIALS reconocida entre las 10 mejores CROs del 2022


En el mes de agosto 2022, la revista Life Sciences Review otorgó el reconocimiento como parte del TOP 10 de CROs del 2022 a VaxTRIALS, destacándose como una organización a la vanguardia en proporcionar servicios de CRO y de transformación para la industria.



Nuestro CEO, Jose Jimeno resaltó que este logro es gracias al conocimiento profundo de nuestro equipo de especialistas sobre la normatividad local para gestionar ensayos clínicos de vacunas, sumado a la comprensión de las necesidades de la industria; pilares claves que nos han permitido gestionar ensayos clínicos más ágiles y flexibles, y así reducir los tiempos de comercialización en ensayos clínicos de vacunas.



La publicación destaca la importancia de la gestión integral que VaxTRIALS ha logrado, convirtiéndolo en un jugador líder en la región, ya que su operación en más de 10 países de Latinoamérica lo hacen un aliado estratégico en confiabilidad y diversidad étnica de sus estudios, puesto que la región se ha posicionado por su fácil acceso y variada población, que brindan seguridad y eficacia en los resultados de los estudios.



La participación de VaxTRIALS de principio a fin en los estudios, incluyendo el diseño de ensayos clínicos, protocolo, desarrollo, identificación del sitio, paciente de reclutamiento, de seguimiento clínico, informes y publicaciones de datos y estudios, ha sido fundamentales para contar a la fecha con

el licenciamiento de más de 6 vacunas.



En el futuro próximo,

VaxTRIALS

seguirá transformando y fortaleciendo su visión, según los desafíos que enfrenta la industria en el mundo, para continuar siendo el aliado estratégico de farmacéuticas, centros de investigación y entidades de la salud que se unen al propósito de contribuir con la erradicación de enfermedades prevenibles en el mundo.